Donate Today
Giving to the Springfield Boys and Girls Club is an investment in your community because your donation provides a safe and welcoming space for youth ages 6-18.
The mission of SBGC is to " provide, in a safe environment, programs that inspire, educate, guide, enable and support all young people to realize their full potential as productive, responsible, respectful citizens and leaders."  As a non-profit organization (501c3) serving the Springfield community, we rely heavily on your generous support.
For over a century, the Springfield Boys and Girls Club (SBGC) has provided youth with a place to play, make friends, swim, engage in the arts and athletics, learn valuable youth development skills, and, basically, be a kid. But more importantly, SBGC has been a constant source of unconditional support, hope, strength, and promise for our kids, their families, and their futures. A youth development strategy underlies all SBGC programs and fosters a sense of belonging, competence, usefulness, and influence that builds self-confidence and self-esteem. 
If you are looking for a quick and simple way to offer your support for our mission, try making a one-time donation.
A small monthly donation becomes a significant donation at year's end. Monthly giving is a convenient way to make a regular, compounded impact on the organization. For the Springfield Boys & Girls Club, it means we can count on your gift all year long.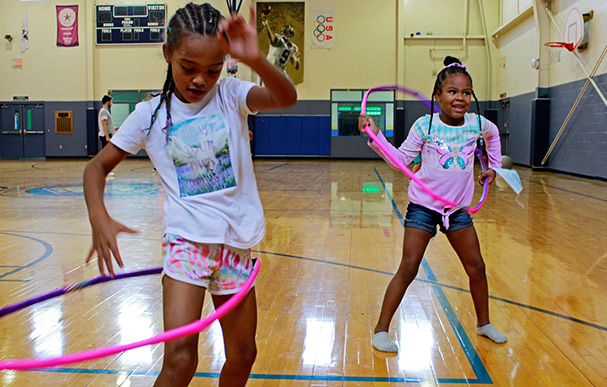 A tribute gift is a thoughtful way to honor or remember a family member, good friend or cherished young person. Any gift can be in honor of someone or a memorial. Dedicate your gift and we will send a letter acknowledging your thoughtful gesture, mailed to the person you designate.
If the Springfield Boys and Girls Club holds a special place in your heart and you want part of your legacy to be a gift, the time is now. You don't need to be wealthy to leave a legacy to the Springfield Boys and Girls Club; you just need to make a plan for the future. By including a gift to SBGC in your estate plans, you create a legacy of generosity and support for the future of the Club that gives so much every day. There are several gift arrangements to choose from to make a lasting impact. For more information and next steps, contact the Director of Development, Karen Natsios. 
Gift of your time. Volunteering is an excellent way to support the club by working with the kids, helping at events, etc.  We depend on volunteers to make our events successful. For more information on volunteer opportunities, please contact Karen Natsios.
We need your to help us continue our mission for our kids. Please consider sending a donation today to continue our mission for another 132 years.