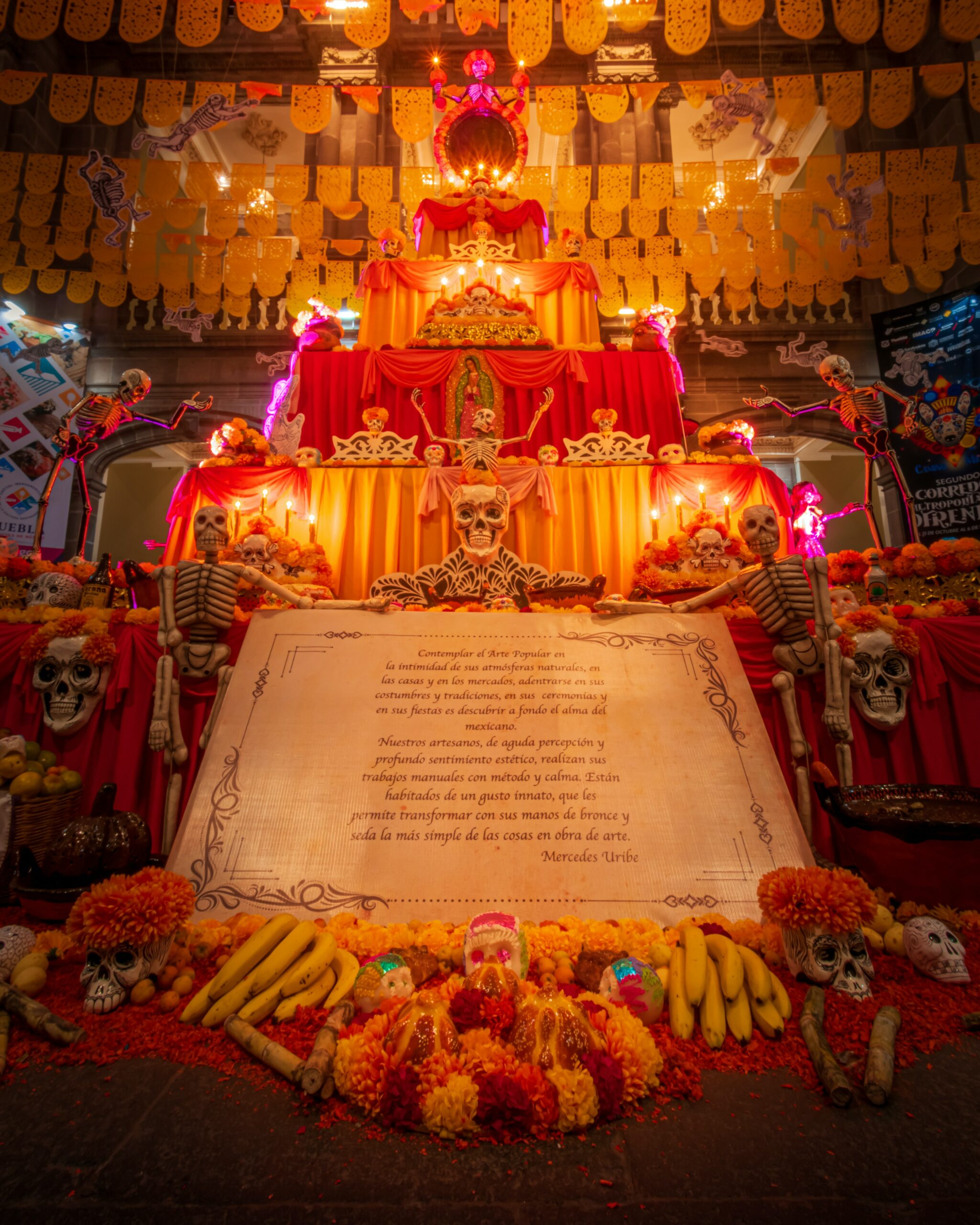 Dia de los Muertos
Dia de los Muertos also known as the Day of the Dead is a two-day holiday that celebrates the reuniting of the living and the dead. Families create offerings (ofrendas) to honor their departed family members who have passed. These are decorated with bright yellow marigold flowers (that are thought to be the pathways that guide the spirits to their ofrendas), photos of the departed along with their favorite food and drinks. These offerings are believed to encourage visits from the land of the dead.
Calaveras are ubiquitous with the celebration of Dia de los Muertos. Calaveras or skulls (sugar skulls) are often depicted with smiles and bright colors. They take many forms such as sugar candies, clay decorations and, face painting.
The day is to celebrate the bond and lives of your loved ones who have passed.